The Bottle Brick Project was birthed from the 'One Heart Initiative' where a group of young people collected polythene and plastics and burnt them, but later realised they were doing more harm than good since they were polluting the environment and destroying the ozone layer.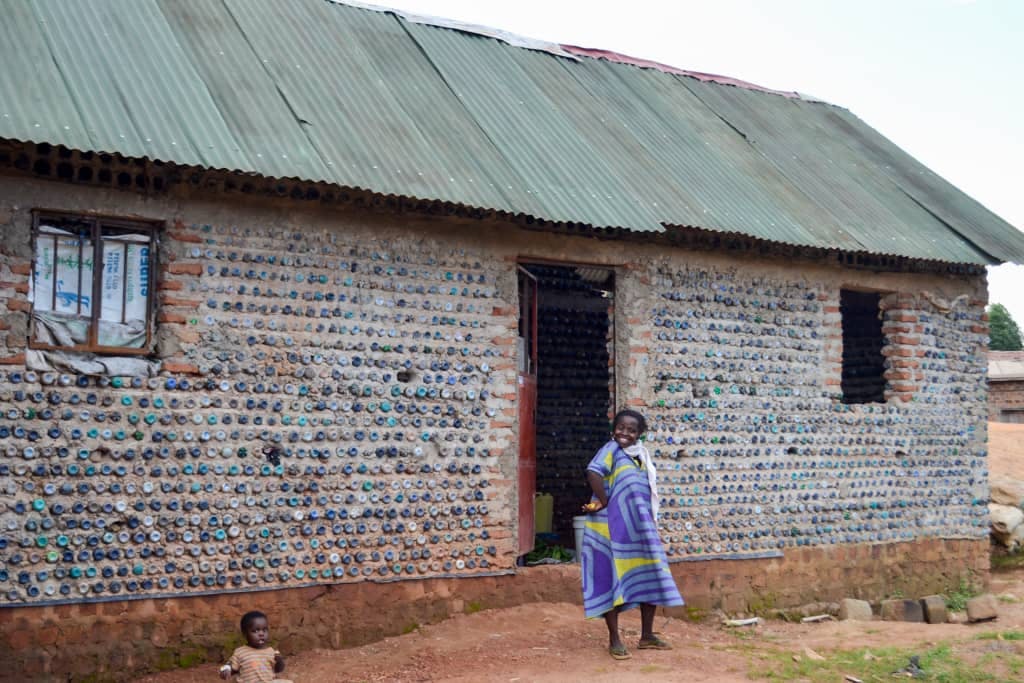 The bottle brick toilets were constructed at a  dumping site which was always littered with polythenes containing faces yet children played around. But since the public toilets were constructed that stopped and the people in the community has improved a great deal because more than 200 people use it daily. This project created employment for many people, especially women that got an opportunity to earn and bring food to their children in a way reducing GBV since they were no longer looked at as useless by their partners. Also some of the young ladies that were previously engaged in commercial sex, got engaged in the project which kept them busy since filling one bottle with polythene takes approximately 30 mins, but they also got an earning.
In regards to durability and cost, building a bottle brick structure is expensive since the bottles are small yet more durable than a brick building since the plastic doesn't rot or waste away due to rain or sunshine. Also one has to consider that the bottle brick structure contributes to environmental conservation whilst the brick structure does not.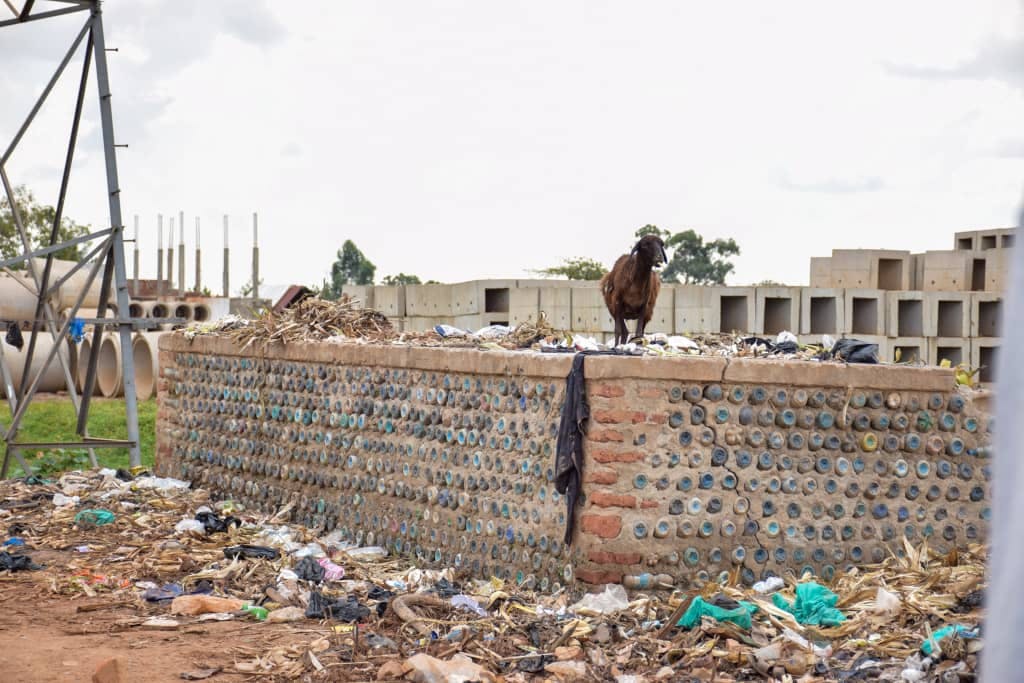 Patrick has built the first bottle brick structure with each bottle filled with 200-800 polythene bags depending on the size while other people usually fill the bottles with sand. The bottles are packed with so many polythenes bags making it hard as a brick hence ensuring durability.