This is an initiative by Reform Africa where plastic and polythene waste are recycled to make affordable and durable backpacks and other accessories. It was created as a solution to the poor plastic and polythene disposal in Uganda which is destructive to the environment.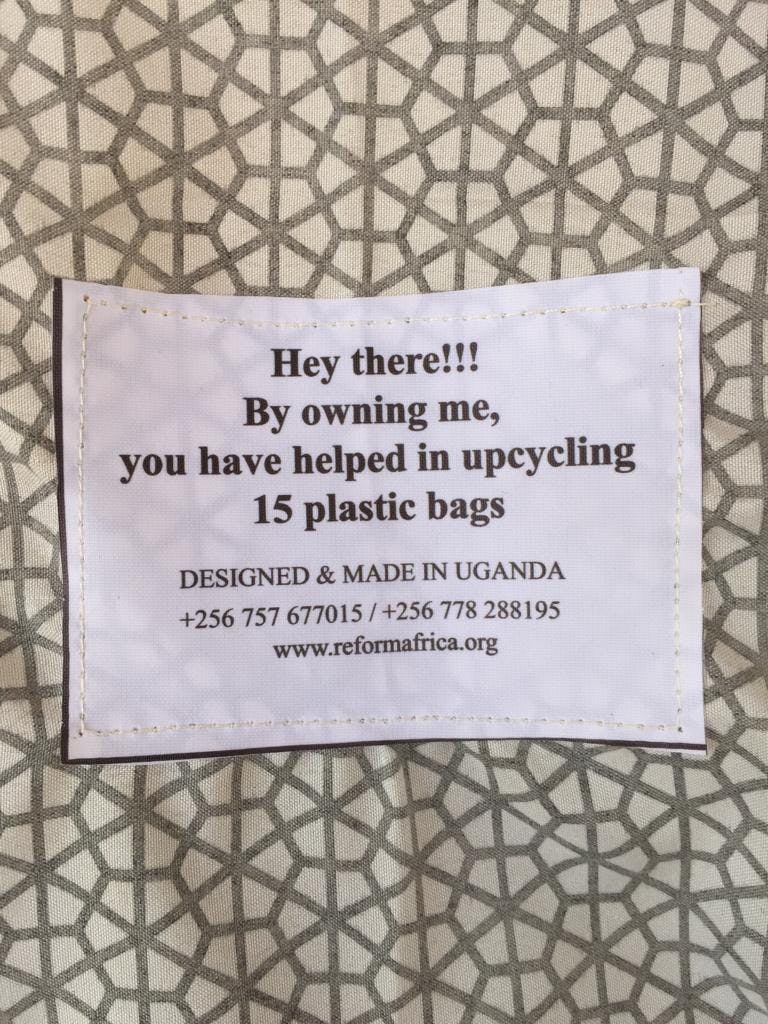 Approximately, 600 tonnes of plastic are disposed of in Uganda daily and 51% of this plastic is left uncollected hence ending up in drainage channels, wetlands, natural water courses, manholes, undeveloped plots and on the roadside.
However, Reform Africa is changing this by recycling and upcycling this waste into fashionable, durable bags.