Malengo Foundation, a youth-inspired and youth-led organization crafts creative and engaging platforms around the Sustainable Development Goal 4 (SDG 4) in a bid to raise awareness and maintain longevity for inclusiveness, particularly of persons with disabilities.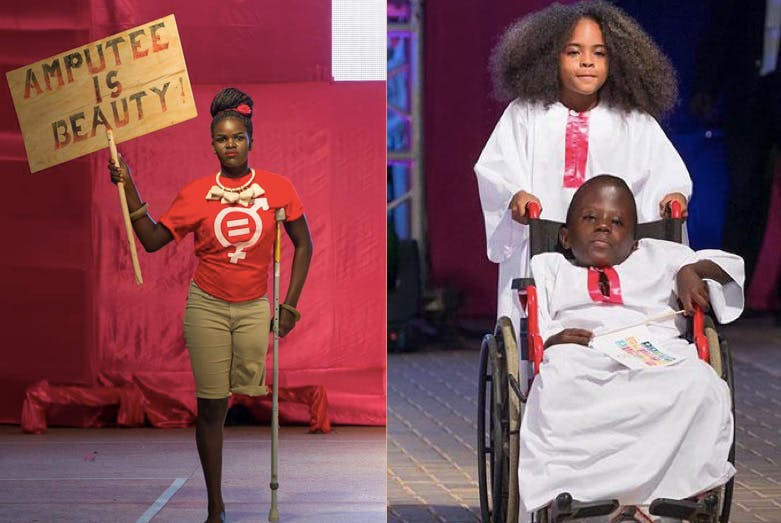 Inclusive Fashion & Art Africa (IFAA) are  projects harnessed in activities using the Arts & Fashion to impact the livelihoods of young people living with disabilities with one of its critical components focusing on uniquely impacting the socioeconomic leverage of girls & women with disabilities.
The Hot Pink Catwalk Charity Fashion Show is an annual flagship activity of the project that has youth with disabilities participating at every level of the event. Its social impact on girls with disabilities who participate, attend & learn about the event through vast media partnership is imminent. Social stigmatization, cultural exclusion, cultural atrocities & socio-economic exclusion are some of the discriminatory norms that foster a sense of unworthiness among girls and women with disabilities. Through the fashion show their skill sets are challenged to present works in a non-affirmative space which boosts their confidence. The mentorship arm pushes girls & women with disabilities to craft decision making skills based on informed decisions.
To be proactive despite having a disability not reactive to their situations, notably the expression of their talents affects their sense of self in the community. As fashion designers & craftswomen the transition into respectable members of their families capable of sustaining themselves economically protects them from the precarious situations of tolerating abuse from spouses, carers and family members. As models, the conversation of the diversity of their beauty is thrust in the spotlight for youth across all abilities to appreciate.
Representation matters and it affects not just the girls and women with disabilities on the runway but most importantly those who watch them in the audience and see them in the media.  A keen sense of body awareness is permeated which heavily alters the misperceptions surrounding their disabilities. The more self confidence a girl possesses in her personal capabilities & contributions to her society, the higher the likelihood that her sexual reproductive choices will be impacted markedly.