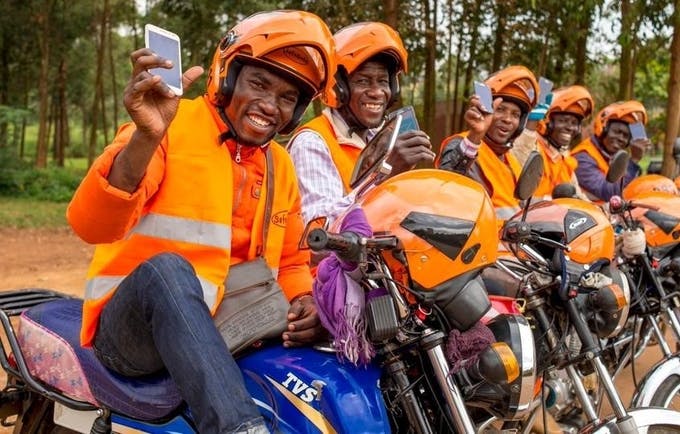 It goes without saying that Safe Boda is painting Kampala city orange!
The company officially launched in 2015 and looking back one can see how the idea at the time was laughable. How will you ever get a boda rider to stop at a red light? not climb the pavement dodging traffic? to wear a helmet?
4 years later, Safe Boda has over 10,000 riders and is targeting 30,000 by the end of 2019 making our city safer, one boda at a time.
Safe Boda is riding for health whilst delivering condoms to communities during the COVID-19 pandemic
 While Uganda witnessed the lockdown and movement restrictions on public transport were imposed, Safe Boda was a haven in making physical access to essential services such as reproductive health services.  While people are refraining from visiting health facilities, fearing exposure to COVID-19 Safe Boda steps in t deliver sexual reproductive commodities such as condoms.
Boda Boda riders, on the other hand are authorized to move, provided they are making deliveries and not carrying passengers.  UNFPA Uganda capitalized on this opportunity by expanding an existing partnership with SafeBoda to include delivery of free condoms to communities.
Read more on how UNFPA's partnership with Safe Boda has made impact during COVID-I9 pandemic: https://uganda.unfpa.org/en/news/riding-health-motorcycle-taxis-deliver-condoms-communities-during-covid-19-pandemic