Smart Girls Foundation is a non-profit making, girl centered, development organization that empowers and mentors girls in health, education, and equity by enabling girls, youth, and women to transform their own lives and that of their  communities.
The aim is to inspire girls to speak out, become informed decision makers, create visionary change and realize their full potential by building their self-confidence, self-esteem, capability and self-reliance.
Girls With Tools is one of the Foundations flagship projects. In partnership with Kyeyunga Technical College, the Girls With Tools Project holds hand-on courses every 6 months to train girls in four non-traditional skills including carpentry, machinery, automotive mechanics, and welding. In addition to this, the girls are also trained in entrepreneurship, life skills, gender issues and financial management.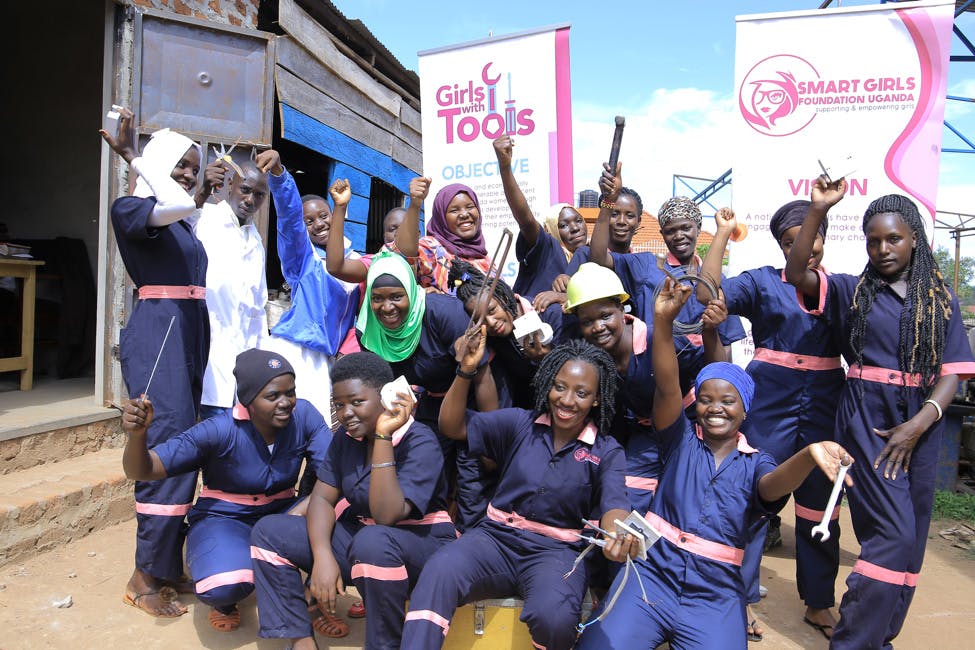 In addition to the training, the Foundation has partnered with  local car workshops to provide girls with internship and job opportunities after the training providing the girls with income generating opportunities after the training.