Writing Our World (WOW) is a non-profit youth-led organization which was started in 2011 to provide a platform for adolescents (10-19) and youth (20-25) to use their skills of debate, writing and spoken word to amplify their voices on issues that affect them so as to create change in their communities. So it is an organisation that empowers young people to author the world they wish to see or live in. All over East Africa they have 150 participating schools under and a direct impact on 100 students per school making the annual reach 15,000.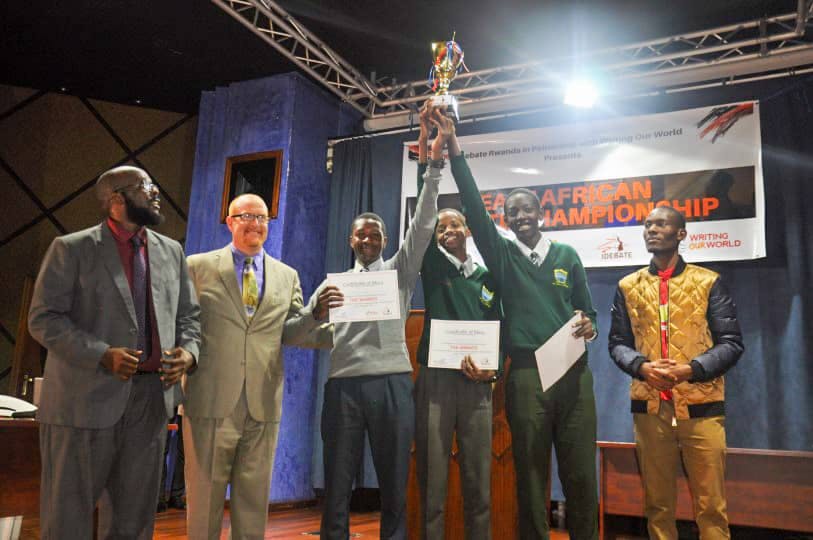 Programs are focused on different themes aimed at providing knowledge, skills, leadership and creating awareness about issues that affect adolescents and youth so as to foster social transformation in communities: Some of the themes include: African Union at 50 and Beyond, Youth Voices on Menstrual Health Management, youth voices against unemployment , The Girl Child in Uganda's Vision 2040 , Sustainable Development Goals, Peace and Co-existence, Writing for Social Responsibility among others.
Writing Our World is also the proud organiser of the Annual Debate Championship for high schools that happens on different levels, that is regional, national and East African. It also sponsors students  to participate in the World School Debate which happens in different countries. Through these and other programs like their annual leadership camp that always happens in December, they have mentored young people that have gone on to become guild and faculty leaders at universities, lawyers, journalists.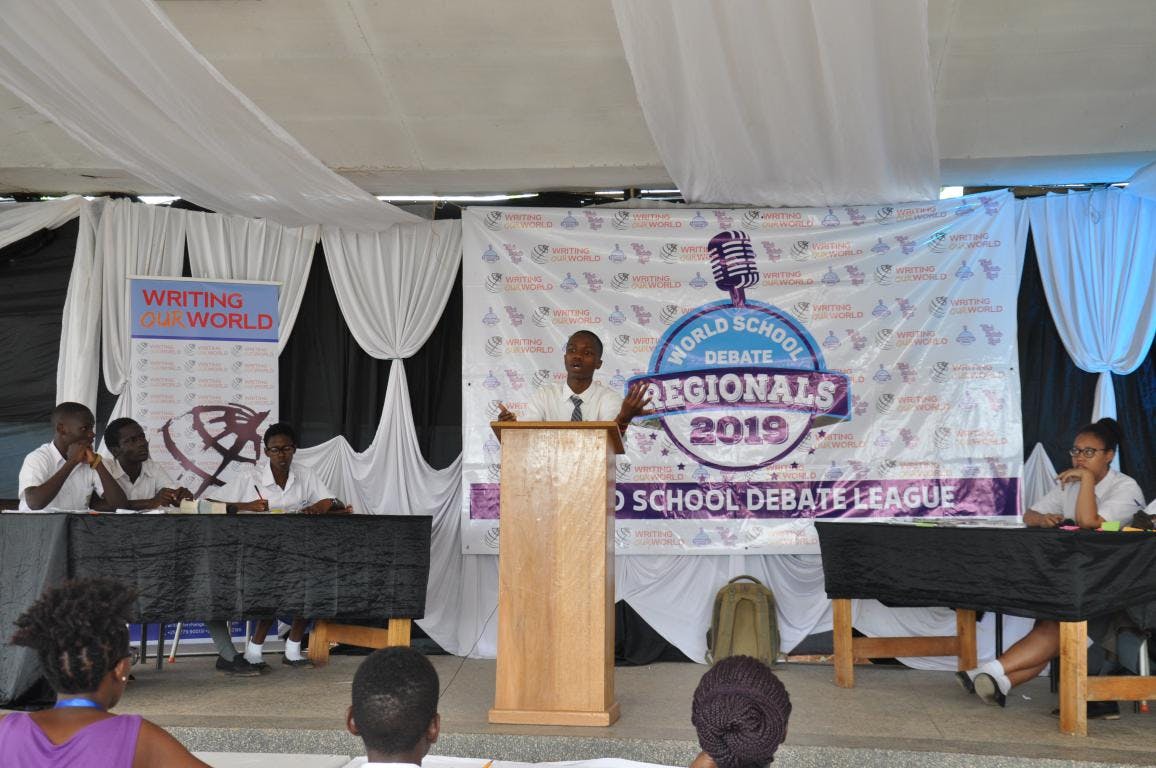 However, since we live in a resource strained environment, most of the funding they receive is project based so when the project ends they find that we need to start looking for other sources of income. We live