Growing up as a child in Busia District, I faced many challenges seeing that my parents passed on when I was still so young. And as the oldest girl, I had a load to carry and yet I had  no one to guide me,counsel me or even appreciate me if I did good work. I  basically had to learn life from making mistakes first.
Because I had no one to tell me about menstrual hygiene, what to expect and do in case I got my period, my first experience was an embarrassing one that I even did not go back to school for the rest of the year because other pupils laughed at me and pointed fingers, I could not deal with the embarrassment, I couldn't get over it. Sadly this is the experience of most girls and not just those in rural schools but urban girls too.
In 2009, Kadama Widows Association, an Organisation that works with widows and their families hosted  Emma Bunton of Spice girls. Luckily, I had been chosen to coordinate the activities surrounding her visit. This is when I got to interact with girls in schools and engage them on menstruation. I discovered so many shocking things. I realised that my menstrual experience was not very different from those of the girls I interacted with. Most of them did not know  what to do when in menstruation, many of them had no access to sanitary pads. To some, menstruation was a curse to these girls, it meant spotting on their uniforms, it meant embarrassment, it meant missing school.
In 2014, I got a seed grant from the United States African Development Foundation (USADF) which was an opportunity for me to make my dream of making girls' lives better. I therefore used the money to buy material which we used together with the girls and the widows, to stitch the cloth pads. However, a problem arose, the material got finished and we had no money to buy more. This is not something we had thought about since we were just making pads and giving to girls in rural schools. So I had to think about how to sustain the activity, I had to think about marketing and selling the product.
So in 2015, Eco-Pads was registered and from that time till now we have reached close to nine hundred thousand girls with our pads. This is all over Uganda, South Sudan, Kenya, South Africa and Tanzania. My inspiration came from knowing that other girls were having the same challenges and this motivated me to think of a solution.
Some of my best moments are when the girls are given the pads and when we go back they excitedly tell me, "Madam, the pads work and they are very nice. They help us a lot."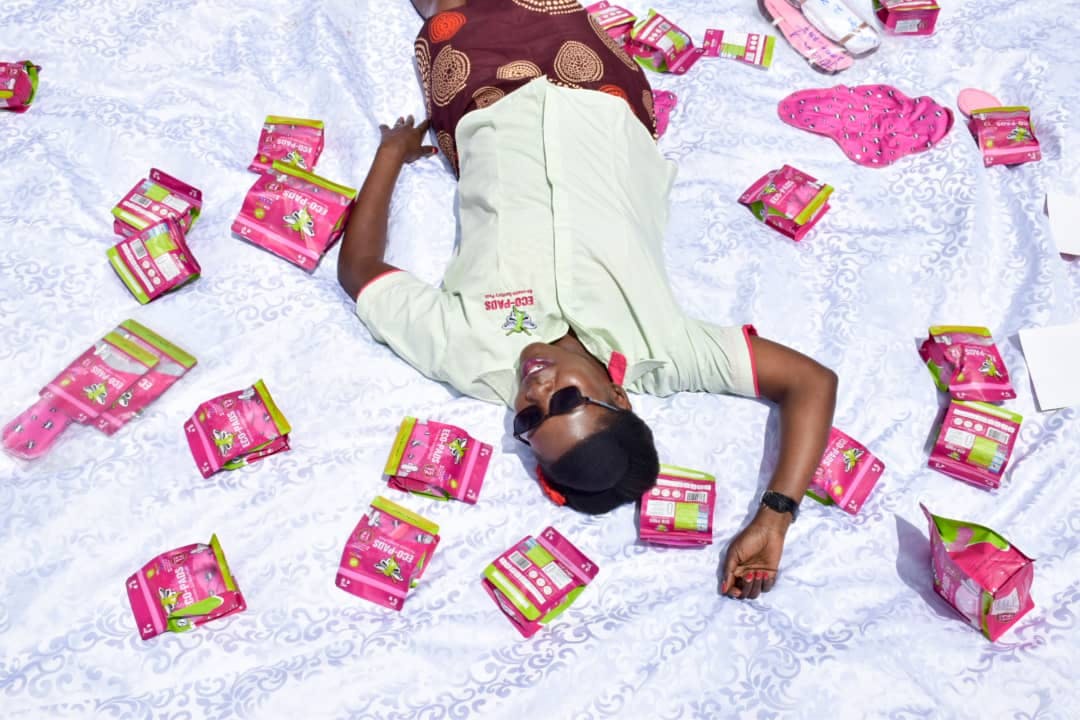 I am passionate about the girl child, so I am up for anything that can improve the welfare and life of a girl. Eco-pads is a way for me to impact a girl's life for the better. My mother, before she  passed on, always told us to be kind and that in a way shaped my dreams, so I believe I am being kind to the girl and to the environment through eco-pads.
I got and still get a lot of negative energy from people, even those closest to me because they don't understand why I would of all things make pads "for washing"
To the young dreamers, keep fighting, keep at whatever you are doing until you get it right.